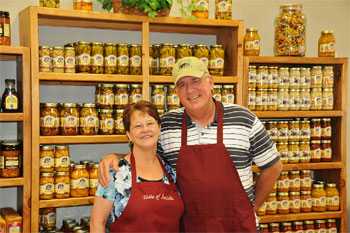 Years ago, the Rush family started a small country store nestled in the North Georgia Mountains in the old railway town of Blue Ridge. With a focus on all things Amish, the Taste of Amish store brings visitors from miles away.
The Amish are known for bringing old-world craftsmanship to today's modern society. From wonderful jams and jellies to time-tested health remedies, the Taste of Amish store is now available to everyone on the web — all day, every day.
Shop with confidence knowing our new-fashioned website is secure and dedicated to bringing only the best Amish products to your door.